November 15, 2016
The Detroit Cast
We're in Production Week for our musical Job and the Snake. Here's a video about the cast. Plus check out their bios below...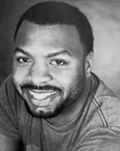 TAUREAN HOGAN (Job) recently played Dwayne Gretzky in Hockey: the Musical at City Theater. Other credits: A Christmas Carol, The Color Purple, Ragtime, To Kill a Mockingbird, and Pippin. He studied Theatre at Wayne State University and at the National Institute of Dramatic Art.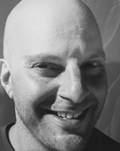 SERGIO MAUTONE (Satan) is a Detroit-born actor who has performed in numerous productions over the past 25 years in Michigan and California. He works creatively, technically and commercially both onstage and offstage for a diverse range of companies, and has won awards for some of his projects. Sergio is excited to share in the storytelling of this innovative musical, and is grateful to be working alongside such amazing talent.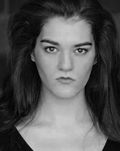 LAUREN EZZO (Job's Wife) is a graduate of Hope College and native of Mid-Michigan. This is her first production with CubeCity Entertainment. For business inquiries, please visit laurenezzo.com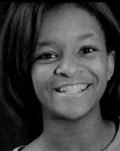 GENESIS BOLTON (Elihu) is a student at St. Paul Lutheran School. "I like how when you sing, you're in your own world, and you can just express all your feelings through it."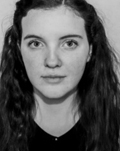 NICOLE MULLALY (Jester/ Choreographer) is studying Musical Theatre at Rochester College. Nicole has taken more than 13 years of competitive dance training, as well as voice and acting training. She has choreographed and acted in numerous plays and musicals through Rochester College as well as through Uncovered Theatre Company. She is so excited to be making her acting and choreographing debut with CubeCity Entertainment.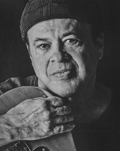 DIRK KROLL (Eliphaz) is a metro-Detroit based singer-songwriter and musician who possesses a rich Blues-based Pop/Rock catalog of well crafted storied songs. A 2016 nominee for three Detroit Music Awards, including Outstanding Rock Songwriter and for his new CD Living Inside (Outstanding Rock Recording), he is currently back in the recording studio. His muse for writing includes cinema, politics and the drama of living. Job and the Snake is his theatrical debut. thedirkkrollband.com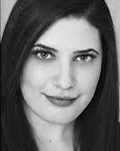 LISA MICHAELS (Bildad) is thrilled to be a part of Job and the Snake in her native Michigan! Since last autumn, she's been performing with a variety of local theatre companies. Prior to her return to Michigan, Lisa was treading the boards throughout the UK in Glasgow, Edinburgh, and London; she even performed The Winter's Tale at Shakespeare's Globe Theatre! A graduate of the Royal Conservatoire of Scotland, Lisa is a proud member of British Equity.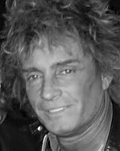 DANNY DZIALO (Zophar) grew up in the center of Detroit Rock City. He performs a Tribute to Rod Stewart, a show that has garnered rave reviews all over the metro area. He is currently filming for a reality show called Danny D which will be shown on Netflix in 2017. He has performed all over, including Las Vegas. "I wouldn't change my life one bit—I believe everything happens for a good reason. I know God has a purpose for me and I have a feeling it's helping people through my music."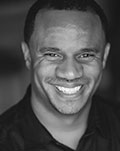 NICK SARELLI (Public Defender) was born and raised in Detroit. Graduate of Motion Picture Institute, and Eastern Michigan University. He is a business owner with 20 (plus) years of experience in sales and public speaking. With a diverse set of skills ranging from kick boxing to poetry, to culinary arts to consulting for city government, he has positioned himself to be a noteworthy method actor. thesarellishow@gmail.com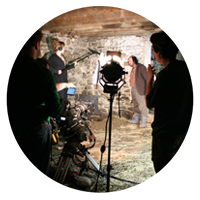 Blog Archives
To read our posts from 2008-2017,
check out A Moon Brothers Film blog