meet the cast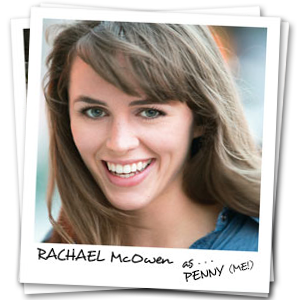 RACHAEL McOWEN (Penny) is one of the Top Women with lines & face time (Emma Stone & Sally Field are also on the list) in the 2014 summer blockbuster: "The Amazing Spider-Man 2"! This summer, she's in a Taco Bell TV commercial, shooting Neymarc Visuals epic film "Happy Valentines Day", Isaac Hoff's newest drama & her silly YouTube video with over 30 Million hits. A Canadian College of Performing Arts graduate, she is thrilled to be returning to Canada to play Penny! RachaelMcOwen.com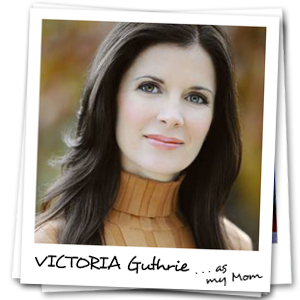 VICTORIA GUTHRIE (Mother) came to NYC at 18 years of age to study fashion design at FIT. The modeling world quickly recruited her and she spent a few years traveling abroad & meeting all types of interesting people from rock stars to gun dealers. Growing tired of living from a suitcase, she returned to NYC and fell into real estate during the boom years. Her good fortune allowed her to return to her original passion: acting. Since then, she's appeared in over 100 films, commercials, & Off-Broadway.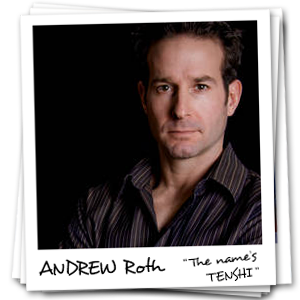 ANDREW ROTH (Tenshi) studied theatre & film at Stonybrook University. With a background in martial arts, he cultivated self-control of the body and mind. Drawing on experience garnered from roles in over 70 domestic & international films, plus several television shows, Andrew brings intensity, subtlety of human nature, and realism to all characters he creates. His wide range of roles range from heroes to villains.  Andrew also works behind the scenes as Director, Assistant Director, Producer, Stunt Coordinator, & Writer.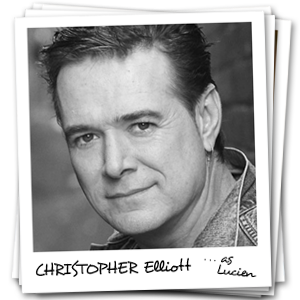 CHRISTOPHER ELLIOTT (Lucien) An Australian actor, he is a graduate of Stella Adler Studio of Acting, New York. Always the villain, he played the evil, yet tormented Nikolai in "Under Jakob's Ladder", playing opposite Jeff Stewart (of the UK's television show "The Bill"), and more recently the Guitar Hunter in "Lazer Us". He has also played dodgy characters on Australian TV series including "Blue Heelers", "Stingers", and a recurring role in the BAFTA-winning "Thunderstone 3".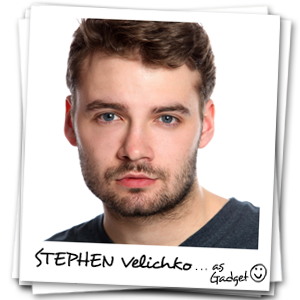 STEPHEN VELICHKO (Gadget) is thrilled to be a part of the feature film "Lost Penny". Starting from his theatre roots, he is happy to be working once again with CubeCity Entertainment. After vigorous training through the Hagen Core Intensive Program at HB Studio, Stephen has been hungry to stretch his limits and grow as a performer. Born and bred in the New York City area, he's always looking forward to meeting new characters!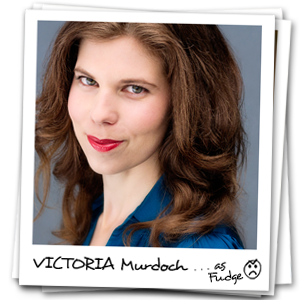 VICTORIA MURDOCH (Fudge) is an actress, voice talent, creator and star of the critically acclaimed one-woman show "Dairy-Free Love", and Emcee of the Celebrity Experts Stage at the Canadian National Exhibition. Toronto-based, Victoria has performed in LA and NYC, has been awarded Honorable Mention – Best Actress at the Queens World Film Festival as well as 1st Runner Up in the Hamilton Fringe New Play Contest for her newest play "Bootlegger's Wife", which is currently touring southern Ontario. victoriamurdoch.com